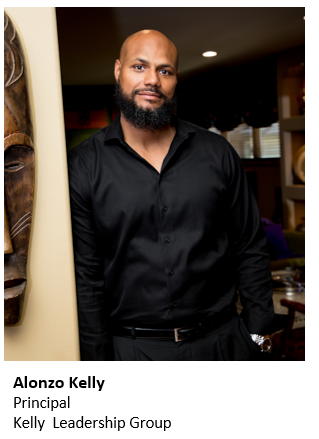 America is indeed the land of opportunity designed with a unique set of rules and systems. As with all complex systems, there require a great bit of stamina, endurance, fortitude, and luck. For some, access to education, health care, and other basic human rights requires the ability to find and achieve through loopholes and courtrooms. This discussion will highlight how the most vulnerable in our communities have been forced to achieve through tactics rather than exercising their '"freedoms.:

Key Learning Points
- History of access by racially and ethnically diverse populations
- History of access by those with disabilities
- Actions we can all take to address access issues by those in our communities

Presented By
A dynamic executive coach, professor, best-selling author, and radio host, Alonzo Kelly has gained international and global attention as a premier consultant and strategist. Kelly is recognized as one of the nation's leading experts on leadership development, strategic thinking, planning, and acting which results in individual and organizational goal achievement.
He has appeared on America's Premier Experts which airs on major networks across the country including ABC, NBC, CBS, and FOX. He holds a bachelor's in Accounting, three master's degrees (Public Administration, Human Resource & Labor Relations, Business Administration), and is nearing completion of a Ph.D. in Multidisciplinary Human Services. He is also currently in the process of obtaining his Doctorate in Business Administration. He currently serves as the National Board Representative on the State Board of Directors for the Wisconsin American Civil Liberties Union, President of National Board of Directors for Supporting Emotional Needs of the Gifted, the Fire and Police Commission for the City of Howard, WI, and Board Director for Family Services of Brown County (Wisconsin).